Welcome to Zoran Bata Mirkovic's website where you can find everything about Partizan and Serbia and Montenegro national team defender. Bata's site has been on the web since 25/12/1999 (at that time it was the only website of Serbia and Montenegro football player) and since then thousands and thousands of fans have visited it to find news about their favorite football player. Not only that, it helped Bata get interested in coming on-line. Bata is by no means a computer expert but he has learned the computer basics and now comes online almost on daily basis.

Computers are getting more and more popular and these days many football players have their own websites that help them get in contact with their fans. On their websites you can read news about their career and their personal life. Those of you who have already surfed the net have no doubt visited websites of football stars. Ronaldo, Vieri, Beckham, Zidane, Figo and many other players have their official websites. Among them, as one of the best, is an official website of Zoran Bata Mirkovic. If you are searching for information about Bata, visit his official website... (a quote from Tempo magazine)

On Bata's site you will news page that is updated almost daily, more than 500 high quality and exclusive pictures, video clips, audio clips, articles and interviews about Bata, pictures sent by Bata's fans, Bata's portraits, wallpapers, forum, chat room... and much much more. You will also find exclusive statements made by Bata for the site aswell as his answers to the questions sent by fans.

If this is your first time on Bata's site,
make sure you view Bata's welcome message.
And don't forget to come back often.

Why Bata?

This question is often asked by non-Serbian fans. "Bata" actually stands for "little brother" and is a nick name he got from
his brother Zvezdan
when he was just few days old. Bata is Zoran only in official documents and football organisations' statistics. Everybody calls him Bata and when he introduces himself he says he is Bata Mirkovic and not Zoran Mirkovic.



When and where was Bata born?

Bata was born in Belgrade on 21/09/71 and lived in Kornjarnik (part of Belgrade) until he was 25 and moved to Bergamo, Italy to play for Atalanta. Konjarnik is where Bata started playing football with his friends from the building. Konjarnik is also a name of little-football club Bata played for and is now honorary president of.

What about Bata's family?

Bata's dad Milorad passed away in 1998 but Bata belives his dad can see how successful he is and is proud of him. Bata's mother Borka lives in Belgrade aswell as Bata's brother
Zvezdan
who is just one year older than Bata. Zvezdan is married and has three children (
Filip
, 9 years old, Mila, 6 years old and Tamara, 3 years old). Bata adores Zvezdan's children and loves as they were his. He is very attached to his family. Bata is not married and doesn't have any children.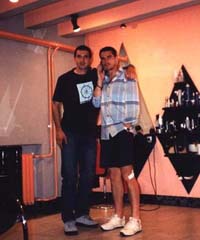 Who are Bata's friends?

Bata's best friends are Gavrilo Gajic, Igor Tasevski and
Nisa Saveljic
though he has many other friends who talk about him very higly and describe him as very modest person who is always there to help but never asks anything in return. Gavrilo and Igor used to play with Bata in Rad. Gavrilo is now a football coach (currently works as assistant coach in FK Zemun - Yugoslav first League) while Igor plays in less known clubs in Europe. Nisa and Bata became friends in Partizan. Nisa currently plays for Sochaux (France).

What kind of person is Bata?

As I know Bata personally I will tell you how I see Bata. He is a true gentleman, very polite but can sometimes be bad tempered. He is a good conversationalist, talks with a calm voice and despite his fame doesn't at all behave like a star. He is very modest and doesn't like to attract attention. He is a person you can always depend on as he never breaks his promises.

What does Bata do in his free time?

That depends. If he is in Belgrade he goes out with his friends, often goes to watch his former clubs' (Rad and Partizan) matches, plays little-football and is always busy. In Istanbul he doesn't go out (except for dinner with his teammates) and mostly spends his evening in front of the television while his days are dedicate to his obligations to the club.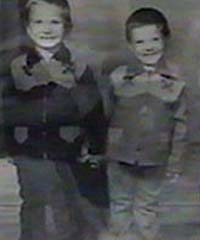 What does Bata like to eat and drink?

Bata loves to eat meat. He likes Italian and Serbian specialities. He prefers his mother's cooking but has to eat out almost every day. His favorite drinks are Coca cola, Fanta and orange juice. Bata does not drink alcohol and does not smoke. But he likes to drink coffee.

What languages does Bata speak?

Serbian (of course), fluent Italian and his English is okay also.

What car does Bata drive?

A black BMW.

What kind of music does Bata like?

Balades and Italian cancone.
Bata's favourite group is Van Gogh and his favourite album Opasan ples from Van Gogh.

How does Bata like to dress?

He likes to dress now and is known to wear fashionable clothes but nothing that would attrack attention. He likes jeans and other comfortable materials.

What is Bata's favourite parfume?

Jean-Paul Gaultier. Though he changes them a lot.

Rad is the club where Bata began his professional career on 03/03/91 (Proleter 2 : 1 Rad). But even before that he and his team mates won the Yugoslav title in the under 21 category, the biggest success this club ever had. Bata spent three seasons in Rad as a professional player and all together played 62 games (5 in 90/91 season, 26 in 91/92 season and 31 in 92/03 season), scoring 1 goal. His talent didn't go unnoticed by Partizan officials and they invited him to defend black and white colors.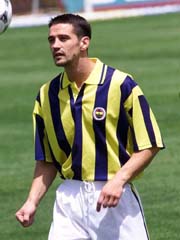 Bata always describes the three years he spent in Partizan as the most beautiful years of his career and says Partizan is the club he loves the most. In those three years he has established himself as a player, became a standard player in Yugoslav national selection and won three titles (Yugoslav Championship 1993/94 and 1994/95 and Yugoslav Cup 1993/94). He wore a number 2 jersey. He became a hero of Partizan fans because he is such a fighter, because of all Crvena Zvezda players he had beaten up and because he in those difficult times (war and sanctions) upheld his obligations towards Partizan and stayed all three years stipulated in his contract. It is Bata's desire to end his career in Partizan. We can assume we will see him in Partizan after his two year contract with Fenerbahce is over. Bata played 82 games in Partizan jersey (26 in 93/94 season, 29 in 94/95 season and 27 in 95/96 season), scoring one goal.

Bata spent two seasons in Atalanta, Bergamo. He got injured in the first game in Seria A league and had to take a three months long break. He played a role of midfield defender and his performance was so good at that time Juventus coach Lippi invited him to join Juve. He was very popular among the Atalanta fans and when the club wanted to sell him to Fiorentina hell almost break loose.

Bata's career in Juventus can be devided in two different periods. One under coach Lippi. At that time Bata played 19 Seria A games, scoring one goal. He also played Champions League matches. When Ancelotti took over in spring of 99 Bata was no longer a standard Juve player, playing mostly UEFA and Italian Cup matches.

Bata signed a three year contract with Fenerbahce. It proved to be a very smart decision indeed. In his first season in Istanbul he won a Turkish League title and was a finalist in Turkish Cup. In his second season in Turkey he played Champions League and came second in Turkish League. His third season in Fenerbahce was not so successful. Three coaches and problems in the club caused Fenerbahce to end the season in the sixth place.

Bata is now again a Partizan player. He signed a contract for two and a half years.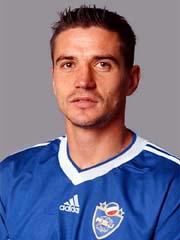 Bata is a standard player in Serbia and Montenegro team where he usually plays right back position wearing jersey number 2. He played 59 games with national A selection. He was a participant of World Championship 1998 in France but 3 game ban by UEFA prevented him to participate in EURO 2000.

HONORS BATA WON:
Yugoslav Championship 1993/94 and 1994/95 with Partizan Belgrade
Yugoslav Cup 1993/94 with Partizan Belgrade
Turkish Championship with Fenerbahce 2000/01

Position in the team: Defender

Best playing qualities: Aggression, good stamina, great positioning. Bata is also very intelligent, agile and quick. He gives 101% in every game he enters.

Bad playing quality: Scores very few goals.

Best mental quality: Bata is very ambitios and hates losing.

Bad mental quality: Sometimes can't control his temper.

Prefered foot: Right


Send your friends a Bata greeting card!!!



Send your friends a Bata greeting card!!!


Zoran Bata Mirkovic's official website
All rights reserved